Local Activities
Parks
Rapids City has three parks, a public boat ramp, a community center, and maintains its portion of the River Way trail.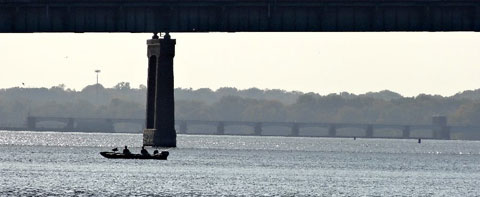 River Bend Park is located on top of 17th Street Hill. Picnic tables, outdoor grills, playground equipment, a basketball court, a softball diamond and restroom facilities are included at this park.
Shadow Hill Park is located on top of 12th Street Hill. Here you will find a softball diamond used by the youth of Rapids City and other surrounding small towns for Co-ed Softball sponsored through the Hampton Township Youth Commission. Sign up is in early Spring of each year. Watch for posted announcements.
Shuler's Shady Grove Park is located at 1st Avenue and 11th Street and includes a boat ramp with parking lot, park, scenic overlook at our gazebo, and a portion of the Great River Trail Bike Path.
Sulphur Creek Park is a new park located at 1308 4th Avenue.
---
Activities
Yoga: Amanda Ford will be holding yoga classes at the Community Center. Classes will run Monday from 6-7pm. For further information, please contact Amanda at 563-275-0751.
Taekwondo: Chung Kim's Black Belt Academy is held at the Community Center on Tuesday and Thursday. 
Beginner: 5:30 - 6:30 p.m. 
Advanced: 6:30 - 7:30 p.m. 
Call Kevin Saathoff at 309-496-9732 for more information.
---
Food
Brother's Family Restaurant: Since 1991, the Brothers Restaurant has been serving fine quality food in a casual dinning atmosphere, with fast service and affordable prices.
Gilanellas: Freshly made pizza located at 2024 2nd Ave., Rapids City, Illinois.
The Edge: A Bar and Grill located at 1802 2nd Ave., Rapids City, Illinois.
News and Events
Village Board Meetings
2nd Tuesday of every month
7 P.M., Rapids City Village Hall
March 14, 2017 there will be a meet & greet the candidates at the Rapids City Village Hall from 6-7p.m.
Reminder: Video gaming referendum question will be on the consolidated election ballot on April 4, 2017.
Rapids City E-waste collection will be April 22, 2017 for Rapids City residents only! Drop off will be from 9-11a.m. at the parking lot across from Brother's Restaurant. ID is required for this event.
Rapids City Clean up Day is set for May 6, from 9-12. Residents are allowed to use lawn tractors with trailers and golf carts for this clean up. However, you must obey village ordinances while doing this. No vehicles are allowed on Hwy 84. Please meet at the Rapids City Village Hall at 9 am. to help!
Your Annual Water Quality Report is now available at the Illinois Rural Water Association. This report contains important information about the source and quality of your drinking water. To speak with someone about this report or to have a copy of it mailed to you, please call (309) 496-2321.